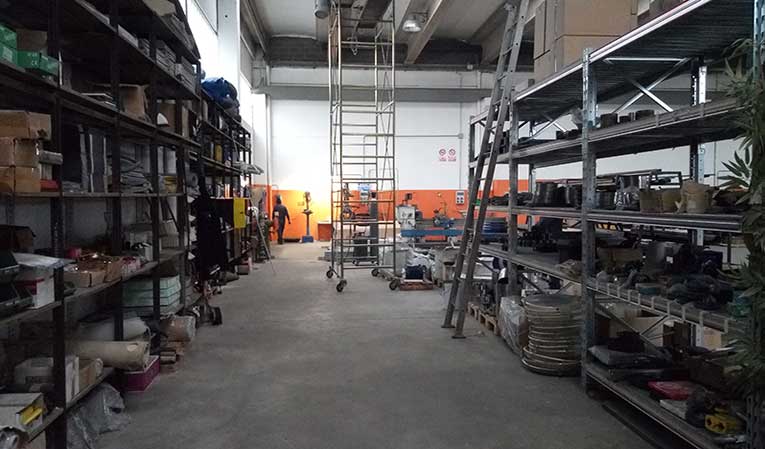 SPARE PARTS
The original spare parts of BV Shotblasting plants are synonymous with guarantee, reliability and durability. Components and spare parts for shot blasting equipment, subject to wear, are available at our office within 24 hours of receiving calls for service engineers or by written request by the customer's order. All the components of the turbine is made of special wear-resistant steels in Ny-hard alloy of great hardness and high resistance to the action of the abrasive grits.
Our support team is able to offer scheduled maintenance programs and with the guarantee of swift action guaranteed by the team of engineers BV SHOTBLASTING MACHINES - UIS (Urgent Intervention Services).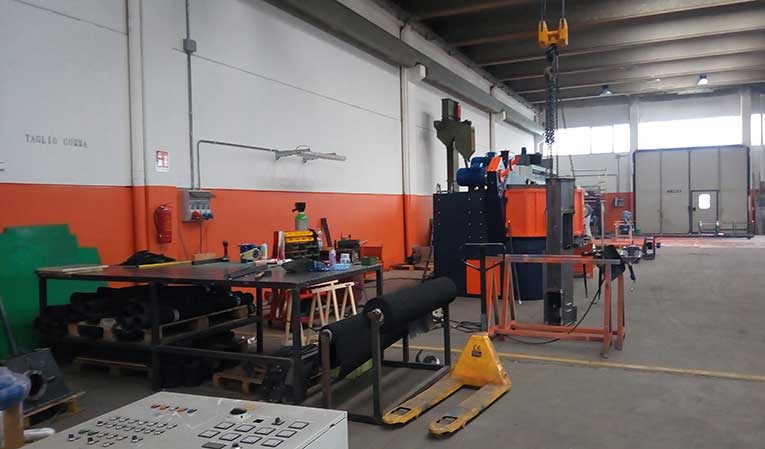 SERVICE AND MAINTENANCE
BV Shotblasting is able to offer its customers an adequate after-sales service, thanks to the efforts continuously investing in resources to train their technicians are able to intervention on the machines with promptness and competence.
Engineers and Tecnicians BV Shotblasting have available an adequate car park complete media workshop and truck cranes in tow to meet the transportation needs based on the type of service required.